Alright, let's get right to the point; you've already waited for seven years for this one. My friend Jessica, also known as FTF Alice for all of you Forever Twilight in Forks-goers, found the mother lode.
That's right: after years of searching, Alice Cullen's infamous, smocked blue dress – worn to Bella's graduation party in Eclipse – has been spotted.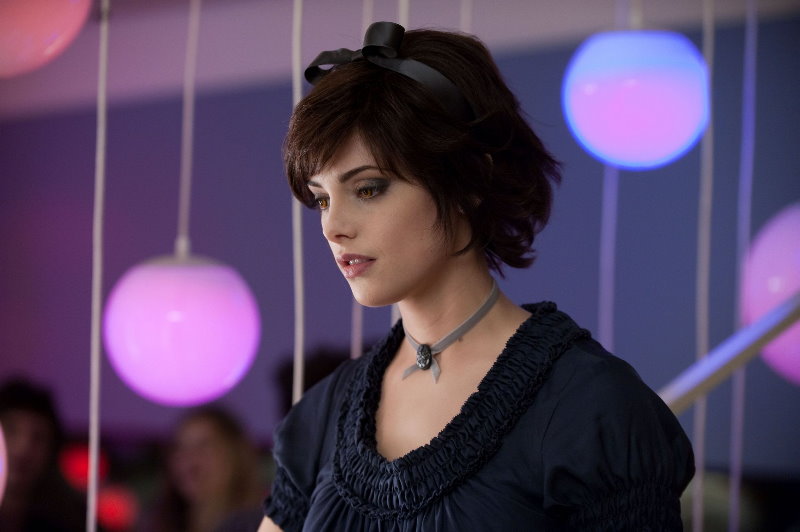 I'll admit it: I stopped searching for this dress. It got to a point where I physically could not type "smocked blue dress" into eBay anymore, because I was discouraged by never getting results that even remotely matched. Well, Jessica wasn't discouraged. She dogged it out, and she was rewarded for her diligence – just in time to celebrate 10 years of Eclipse at this year's Forever Twilight in Forks.
So let's get to what you really want to know.
Alice's graduation dress was by the brand Twenty8Twelve by s. miller and sold at Anthropologie for $390. It's called the Camella Shift Dress, and the colour is referred to as Laudenham.
The official description from Gilt.com reads:
Silk cotton woven short sleeve round neck shift dress with smocking at neck, sleeve cuff, picot edges, gathers and tiered detail at neck
It's a lovely dress – and it looks amazing both on the model and on Jessica.
As for me? I can't wait to get my hands on my own Camella shift dress and check off one of the most sought after items on my Alice Cullen wish list.
Happy hunting!
xoxo,
Alice Cullen